Gold Separating Plant Screen Gold Refining Plant
1.The parameter:
Trommel Screen-KDTS-50
Working Capacity
50t/h
Total Size(L*W*H)
3.8*1.8*2.2m
Max. Feed Material Size
200mm
Power
1.1kw
Shaking Speed
950r/min
Coarse Gold Chute Size
2.7*1.4*0.1
Fine Gold Chute
2.7*1.4*0.1
Pump Power
7.5kw
Generator Power
30kw

2.Advantages:
The Gold Trommel Wash Plant is a land removable gold mining equipment. It's high integrated, unitary, easy to control, big capacity, stable working, easy to maintaince, and easy to move.
The plant use gravity principle, whip and wash raw material in scrubber and trommel. It fixes all negative factor caused by high mud percentage. The plant can be adjusted according to gold mine site, based on mine situation.
3.Detail images: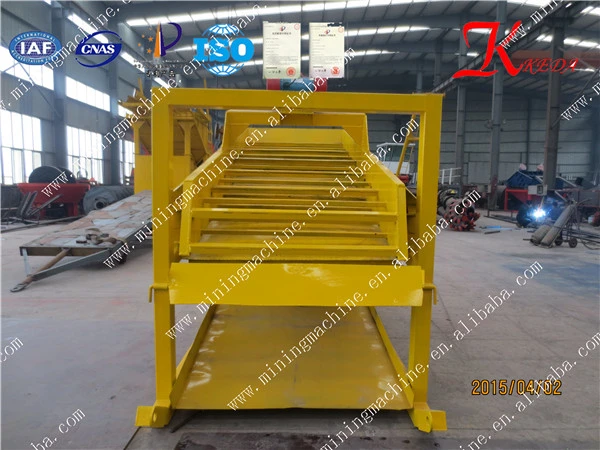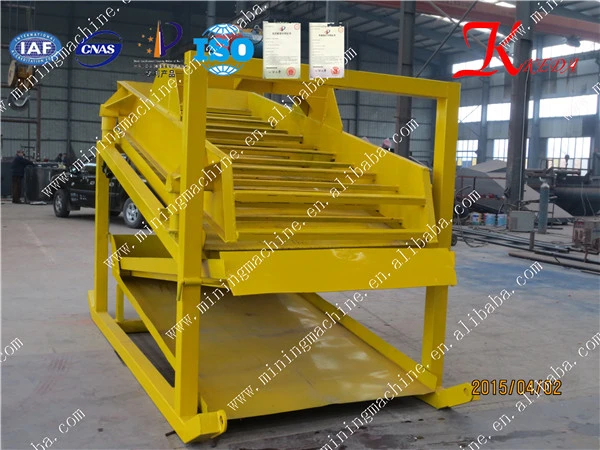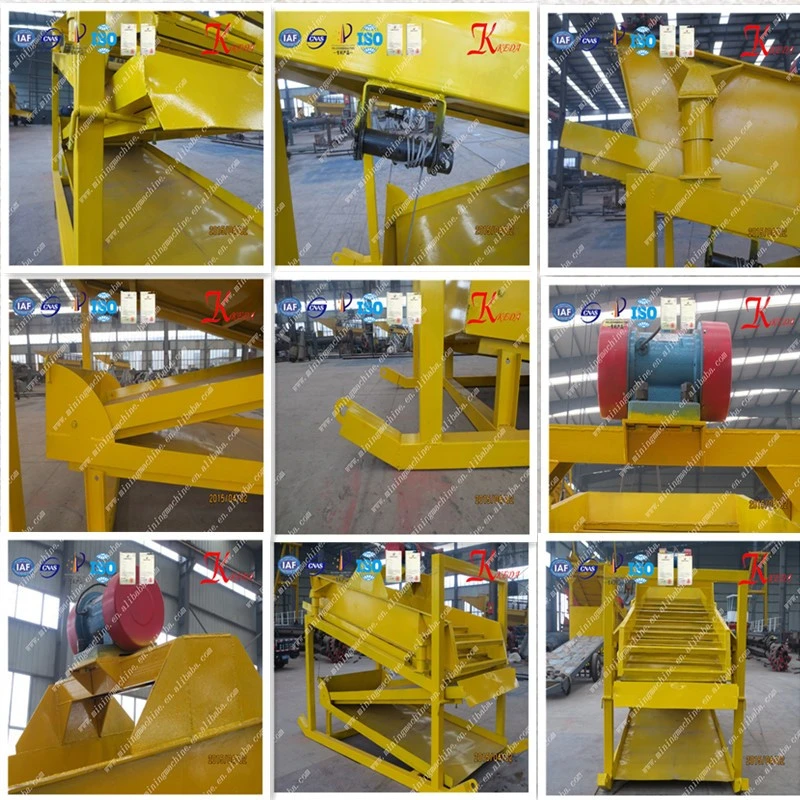 4. Our service:
1)After sales technical support,machine installation,spare part service anticipated training for our customers are provided by our specialist engineers and technicians.
2)Our technical service department is ready to serve and reslove your questions via online support,phone calls or on-sit support.
3)We reckon service insight to increase the levels of challenge with our specialized technical staff.Genial customer relations,technical facilities for intact spare parts deliverised with spare part labor warranty,affordable spare parts and on site service are just a few examples of our professinal custoemer approach.

5. Company information:
Qingzhou Keda Mining Machine Co.,Ltd. specialized in dredgers for various industries: Environmental, Sand Production and Mining Machine.
1).Our factory produces a variety of series products , such as : cutter suction dredger, bucket chain dredger, self- propelled dredger, gold panning dredger, iron extracting dredger, sand sieving machines, crusher, gold separator equipment line, and various kinds of machines for mining equipment.
2).We own the professional R&D department , CAD drawing design center , quality control department and Installation & Adjustment to After Service .
3).We can customize special dredging and mining equipment according to different environment and customer requirement which can accomplish the whole set of working procedures of filtering , extracting , separating, washing , classifying and put our qualified products directly. Our experienced engineers will work closely with you to customize a best dredging solution for your particular needs.
4)Now we have developed a dominant role in the dredge manufacturing industry and expand our market to many countries.

6.Contact Information:
Sincerely welcome you to visit our factory. If need more details, please feel free to contact us any time!
Name: Molly
Qingzhou Keda Mining Machine Co.,Ltd.
Tel/Fax: 86-536-2105419
Mobile: 86-137 9362 0699