Wheat or Rice Straw Baler
Introduction of wheat or rice straw baler
The straw baler can automatically complete the collection, bundling, unwinding and
w
rapping film of forage, rice, wheat and rubbing corn stalks. After the package of straw bundles with a small volume of high density, and the grass within the loose tight, good ventilation, easy to transport and storage. The promotion of the use of the machine to solve the straw recovery, improve the environmental pollution caused by burning straw in rural areas and improve the quality of straw use has played a huge role in promoting.
Our round baler is divided into tractor driven baler and fixed baler, in which the fixed baler needs to be used with the kneading machine or chaff cutter, the effect is better.
Applications of
wheat or rice straw baler
Widely used in kneading or chopped (dry, wet) forage, straw, wheat straw, sweet potato vine, peanut vine, corn stalks, reeds, sugar cane tail leaves, alfalfa and other green grass undergraduate crops. Corn stalks, reeds, sugar cane tail leaves and other stubble crops cut length of not more than 50mm.
Storage period within one year need to package 2 layers of special membrane, the counter is set to 24 seconds; storage period in two years need to package 3 -4 layer special membrane, the counter is set to 48 seconds.
Advantages of
wheat or rice straw baler
1.
Forage silage with good quality. It is packed by thin film hermetically, so quality of lactobacillus and nutrition are improved in anaerobic environment, high protein content, low most fiber, high digestion rate, good palatability.
2. No waste, no mildew and feed loss. Compared with the traditional silage 20% -30% loss, forage juice loss and feed loss are greatly reduced.
3. No pollution, long shelf life. Due to good sealing performance, no liquid outflow phenomenon. After packing the volume of small density, easy to transport and commercialization, to achieve a balanced supply of silage for cattle and sheep breeding plant. Not affected by the season and weather, can be stacked in the open air 2-3 years.
Technical datas

of
wheat or rice straw baler
Model

YK5552

Main motor power

(

kw

)

5.5-11

Diesel engine horsepower

(

Hp

)

≥

12-20

Envelope power

(

kw

)

1.1-3

Capacity

60-65

bundle

/h or 5-6t/h

Weight

(

kg

)

510

Dimension

(

mm

)

2135x1350x1300

Storage time

(

year

)

1-3

Fodder moisture

65-70%

Bale size

(

mm

)

Ф

550x520

Bale weight

(

kg/

bundle

)

65-100

Bale density

(

kg/

m³

)

450-500

Grass rope consumption

(

kg/t

)

2.5




Envelope efficiency

20 s/

bundle

,

2 layers

30 s/

bundle

,

3 layers

40 s/

bundle

,

4 layers

Supporting machine

(

purchased separately

)

Straw kneading machine
Note:
Our company has different types of balers
, including fixed type round baler, tractor driven round baler, etc.
We can produce you the suitable machine according
to your condition.
Services of
wheat or rice straw baler
Pre-sale Service
1.Offering overall technology and business consultation services;
2.Proposing the most suitable scheme and equipment for our customer;
3.Designing and producting machine according to the special demands of clients;
After-sales Service
1.Carefully checking machine in every working procedure, quality comes first;
2.Assisting our clients for foundation construction of equipments;
3.Dispatching engineers to install and debug equipments,training the first-line operators on site;
4.Regularly visit clients to solve production problems and providing our technology support.
We have more than 15 years experience, support you best before and after sales service.Quality is first and top Pursuit of our company.
Product pictures of
wheat or rice straw baler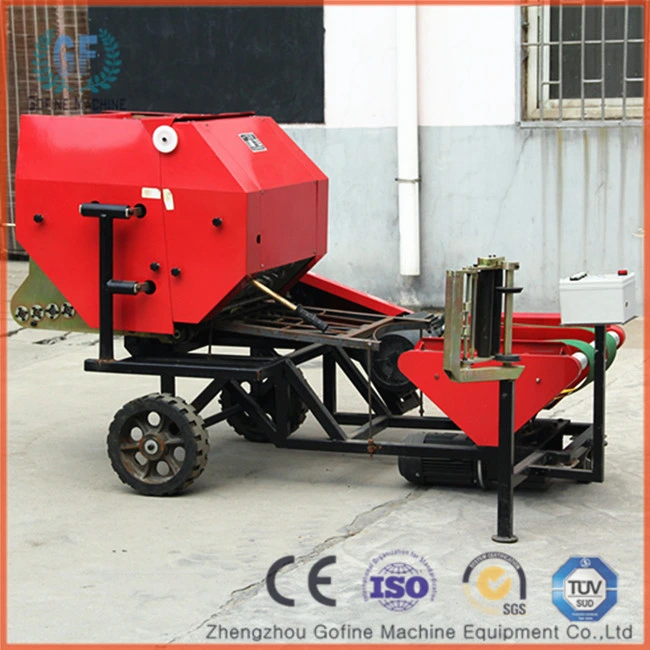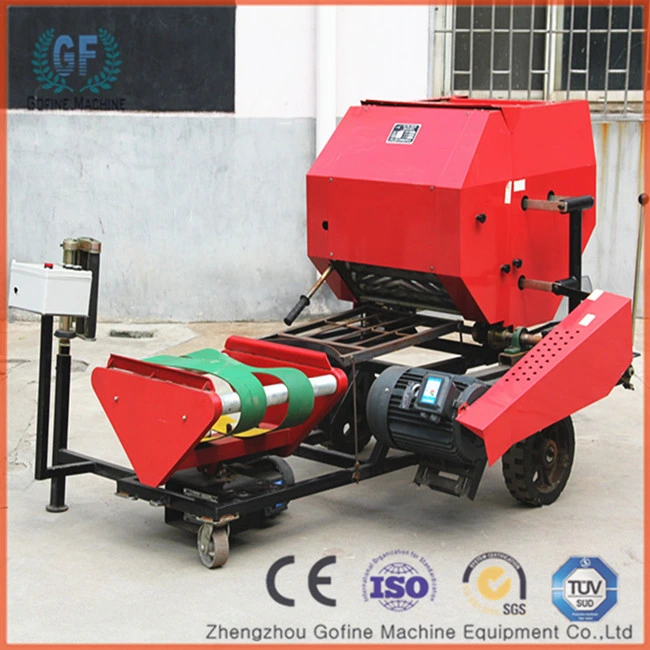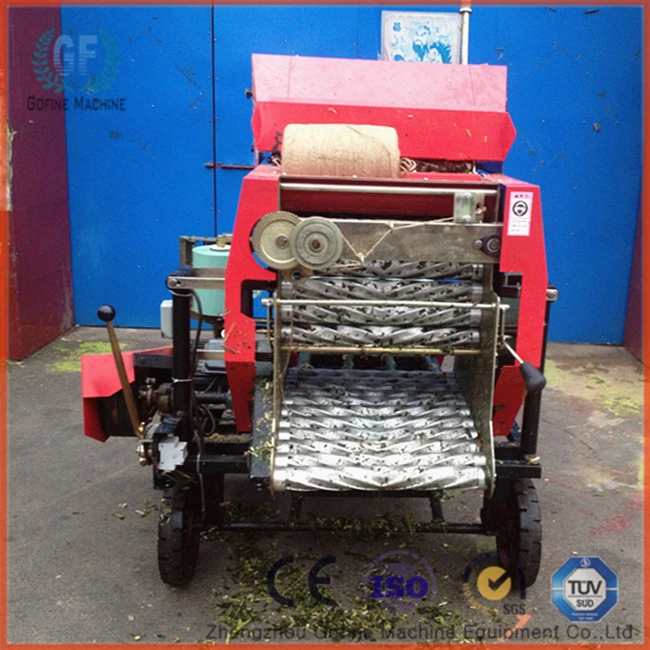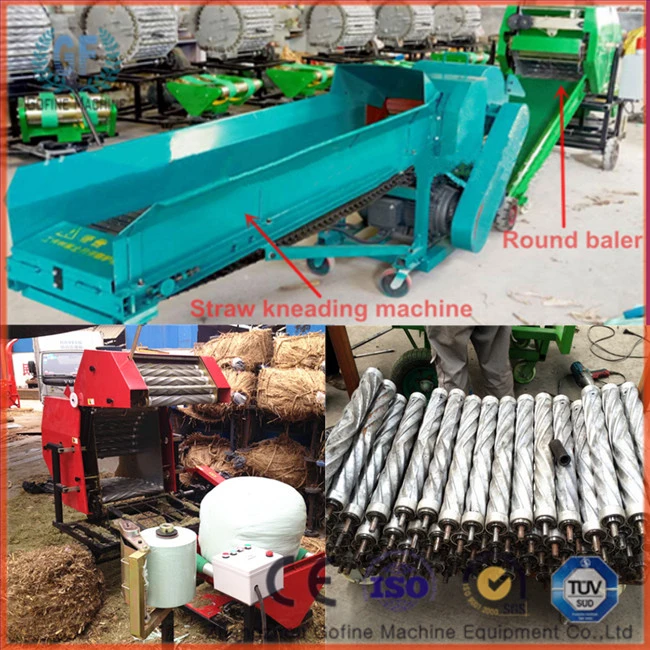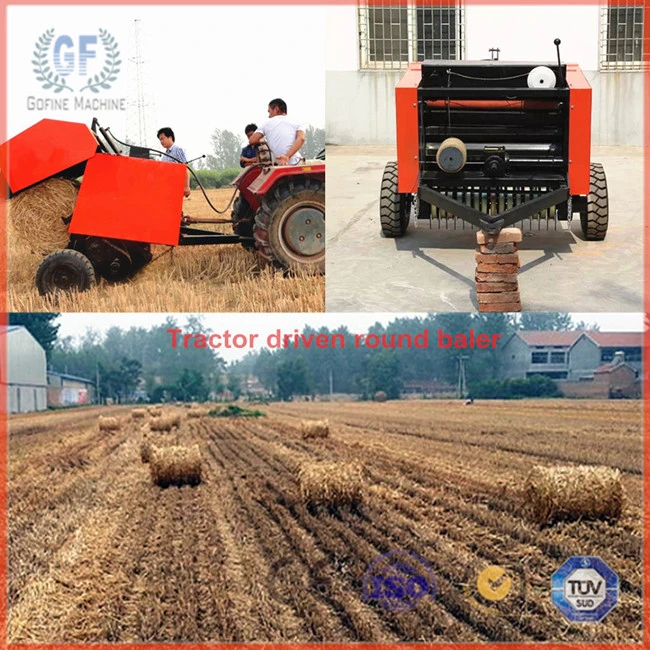 About our company
Gofine Machine, establish in 2010, located in Longgang Developed Zone of Xingyang City, Henan, China, specially engaged in producing fertilizer production machinery, animal feed machinery, waste recycling machinery and trading in building machinery and food machinery and wood machinery; we have heavy standardization industrial plants with area 60000 square meter, bring advanced large metal processing equipment, including the 10 sets CNC machining center, 3sets laser cutting machine, and other equipment reaching total 100 sets; we have get known by the ISO9001-20001 certification and CE certification; Welcome you to know us more on our machine and our technology.
We take "Quality First and Customer Supreme" as our business philosophy, adhere business idea"Honesty and Excellence" and spirit of "Practical and Innovative", act "Attitude is everything" to our business and each client.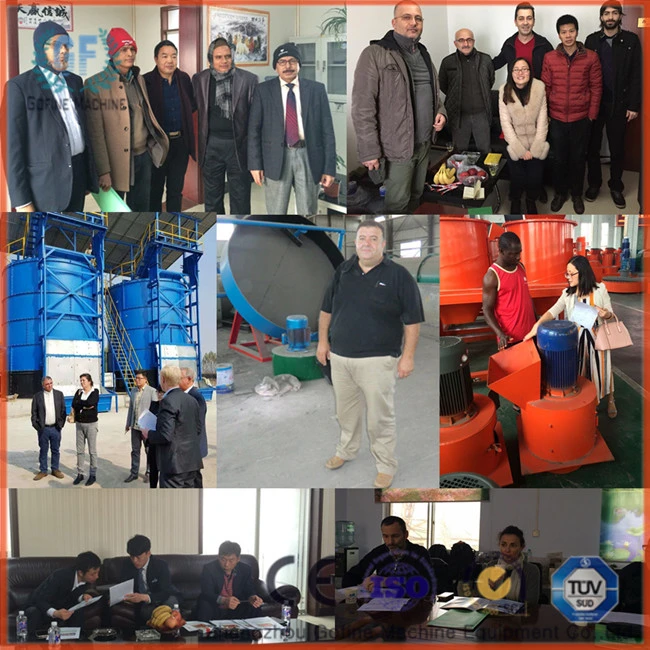 FAQ of
wheat or rice straw baler
Q: How do you ensure the quality of your products?
A: Generally, our equipment are the most durable type our customers at home or abroad. With our experienced quality control team, we are trying to offer you the product with best quality. However, we do recognize that there do have small amount of the product which may got faulty or damaged for different reasons;
Q: How does your after-sale service work if the product got damaged?
A: In the guarantee time 24 months, our general after-sale service is changing the damaged parts, but if the damage could be repaired by slight cost, we would wait for the customer's bill for the fix cost and refund this part of cost.(note: wear parts do not include.)
If you have any further question on

wheat or rice straw baler,

please feel free to contact me freely!
Zhengzhou Gofine Machine Equipment Co., Ltd
Tel/Fax: 0086-371-65002168